Building Community Though Music
The Alexandria Citizens Band is an all-volunteer community band that has been serving the community since 1912.
Our Story
We have one of the largest libraries of music for a community band in America, thanks to a donation by our late conductor, John Pickerel. John taught high school bands in Arlington, Manassas, Front Royal, and Waynesboro; directed the Washington Redskins Band; and established the Concordia German Bandar the German Embassy. We are the proud takers of his private collection of musical compositions, which span all genres of band music and all skill levels.
Meet the Conductor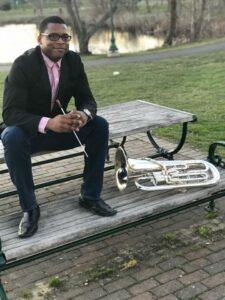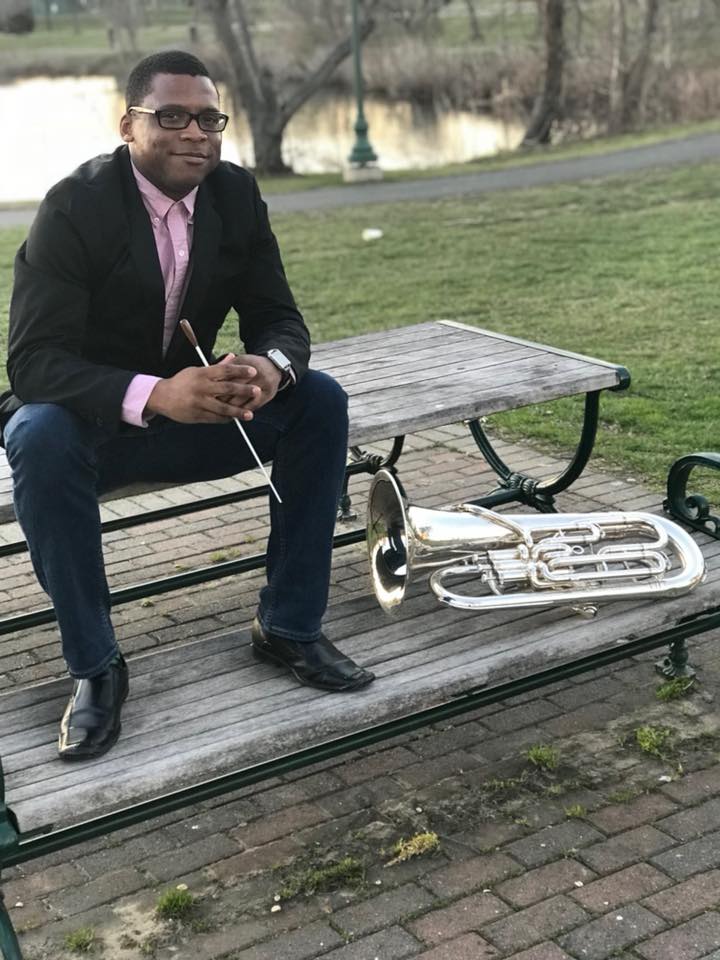 Mike Evans began his musical instruction at age nine on the trumpet.
He is a 2002 graduate of DeMatha Catholic High School in Hyattsville, MD. continued his education at Old Dominion University in Norfolk, VA earning his Bachelors of Music in 2008.
His primary teachers include Dr. Mike Hall, Mr. Dean Englert, MSG (Ret.)and MSgt Aaron Moats (US Air Force Band). He is currently a euphonium player and enlisted conductor with the 380th Army Band in Richmond, VA.
He is a band teacher in the DC area and maintains an extensive brass studio of over 20 students and currently performs as the Bass Trombonists of the Old Bridge Chamber Orchestra and has performed with the National Concert Band of America, the NIH Philharmonia/World Doctors Orchestra and the Arlington Concert Orchestra.