Alexandria's Hometown Band — A Musical Treasure in Our Vibrant Community
Now in our 108th season, we play concerts throughout the year that are popular and fun. We play music people love to hear, and our 25 band members love to play – broadway, movies, jazz, patriotic, and classic band music.
We are led by the very gifted Mike Evans, a music instructor and Army Reserve musician. By day our diverse volunteer musicians are teachers, small business owners, service members, lawyers, rocket scientists, housewives, retirees, construction workers, engineers, diplomats, and Uber drivers and other professions.
We come together to practice most Friday evenings, and share their passion for music.
Every year we perform our own series of free winter, spring, and summer bashes; hold a very popular annual Holiday Sing-Along that has been featured in the Washington Post: and perform at neighborhood events, such as Del Ray's Art on the Avenue.
We enjoy bringing music to a new generation of listeners, as well as visiting senior homes to make music accessible to all. Our concerts are often broadcast live on social media.

In addition to our concert band, we also have a 10-member swing band that was formed in the early 1980s. Led by Martin Horn, it specializes in performing music of the '40, '50s, '60s, and '70s. For the past several years, the swing band has been privileged to perform as part of the Honor Flight program, saluting veterans when they arrive at the airport as they visit war memorials in Washington D.C. Our program is generously funded through a grant by the City of Alexandria, Office of the Arts' Arts Grant Program. We also are grateful to Del Ray United Methodist Church for hosting us!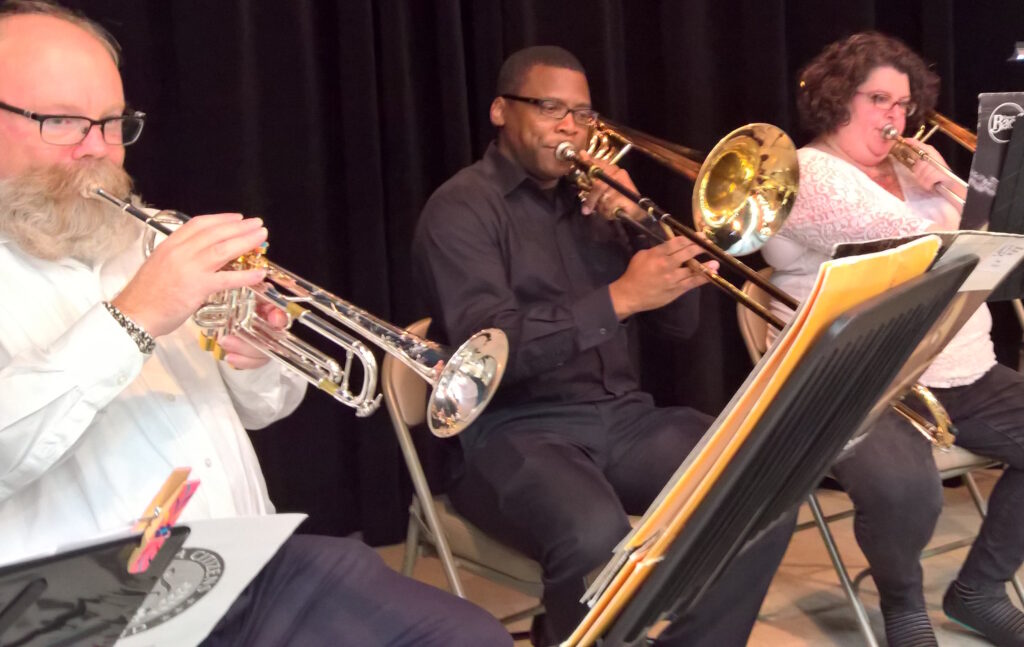 The Alexandria Citizens Band Swing Band was formed in the early 1980s as an offshoot of the concert band. It has had several high-profile performances in recent years, including the 2014 commemoration of the 70th anniversary of D-Day in Market Square. For the past several years, the swing band has also been privileged to take part in the Honor Flight program.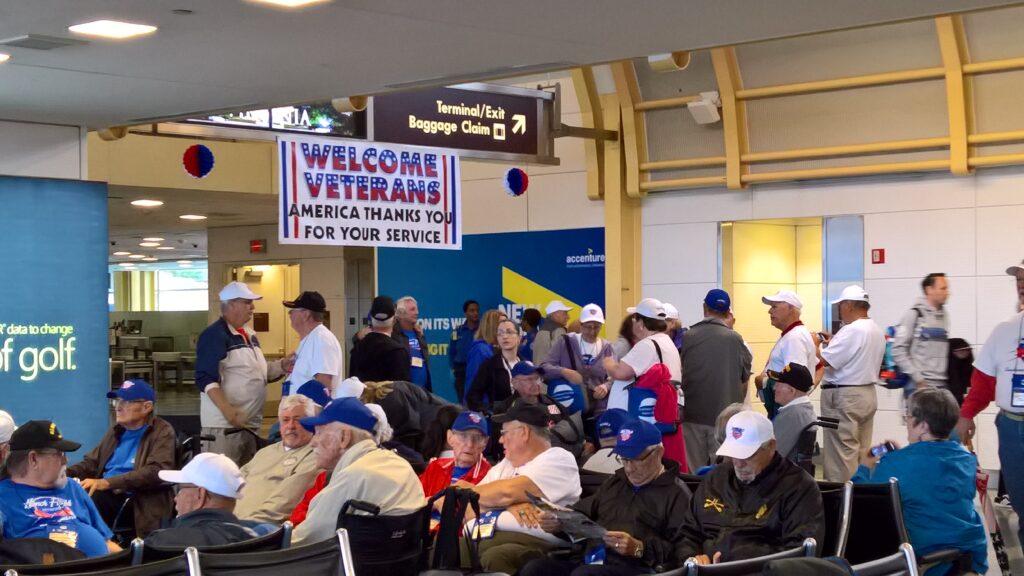 This program brings veterans of World War II, the Korean War, and the Vietnam War on tours of the monuments and memorials in Washington, especially those dedicated to their service.